UltraSlim Weight Loss Technology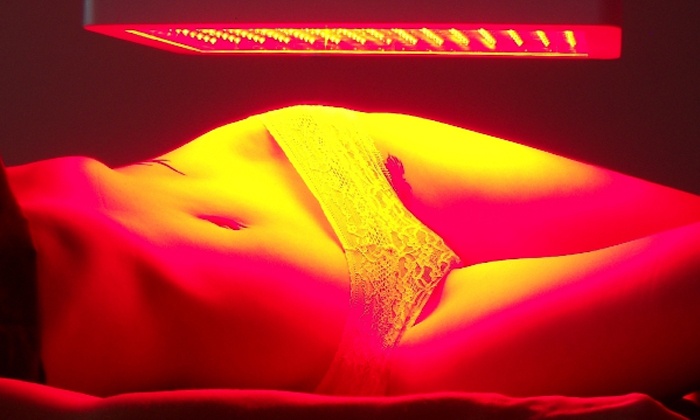 New Weight loss treatment now offered! UltraSlim (413)-644-8989
I wanted to share our new exciting service at the office.  We are now using Ward Photonics's Cold Red Light LED technology. The only FDA approved cold light therapy for immediate fat reduction and skin tightening. It works by using the energy of the Cold Red Light to trigger your cells to release the stored fat, following the same biological mechanisms they would under rigorous exercise and low calorie dieting. 
This is a noninvasive treatment that does not damage your cells, they simple empty the fat and the result is a loss of inches around your waist, thighs, arms or chin, starting immediately. We can target specific areas of your body that never seem to go away no matter how disciplined you are.
As we age fat accumulates in areas impossible to lose. Well, technology has advanced to provide safe, immediate results.  Just picture after only the first treatment, losing inches immediately and feeling your clothes fit much better again.
There is no reason to carry that extra fat and toxins around one minute longer! We have all worked hard to reach the point we're at in life, and sometimes it doesn't seem fair when our bodies don't represent who we are.  The extra pounds are hurting your back and knees and preventing you from being active.
Well let me tell you that's all changed, now you can look and feel the way you used to.  Imagine a more fit and youthful looking you.  Just think about the confidence in your body you will have once again.
You owe it to yourself, call us today and set up a free consultation to see if this transformation is right for you.
UltraSlim Weight Loss FAQ's
When the fat is released from the fat cell, where does it go? The fat cell contents are voided from the body in stool and urine.
How long has UltraSlim been available? UltraSlim was introduced in 2012.
Is UltraSlim safe? Yes, this is totally safe. There are no reports of anyone ever experiencing any side effects. Some people ask if UltraSlim is too bright. UltraSlim is not as bright on your skin as walking into the midday sun and UltraSlim does not include dangerous UV like the sun.
Is UltraSlim for everyone? No. UltraSlim should not be used for pregnant women or individuals with active cancer. When UltraSlim empties the fat cells, the liver causes fatty acids and triglycerides to be voided from the body. Accordingly, individuals with compromised liver or kidney function should not receive UltraSlim treatments.
What does UltraSlim cost? A single full-body session is $500. Nationally, the costs average $2,600 for six full-body sessions.
Does it Hurt? Not at all. The procedure does not generate heat as part of its action mechanism. It's completely pain-free!
How much can I expect to lose? You will lose between 1 and 6 inches in the first hour but you can expect to lose more if you follow the procedural guidelines and follow a healthy, balanced diet.
How long will it last? If you can maintain your weight with a good lifestyle your results should last indefinitely.